ROCKFORD (WREX) – The District of Rockford Park expressed gratitude for the community at Riverview Ice House on Tuesday.
The ice facility off N. Madison Street has been in operation for almost 45 years. With state funding and community support, it can stay open for many years.
That's because the park district got the money it needed for renovations and maintenance, including two patches of ice, a new refrigeration system, locker room updates and more.
Rockford Park District Executive Director Jay Sandine said the total project costs around $ 6 million, a price the park district could not afford on its own.
Sandine says State Senator Steve Stadelman is an advocate for the Parks and Recreation District who has led initiatives in Springfield to get more for the Parks District. The state ended up covering $ 2.5 million, leaving the park district $ 3.5 million.
SupplyCore Inc. president Peter Provenzano has donated $ 1 million that will be used for the operating budget, which will help keep the two ice facilities in Rockford up and running.
It's a step Provenzano, Sandine and Stadelman agree they will pave the way for a more prosperous downtown.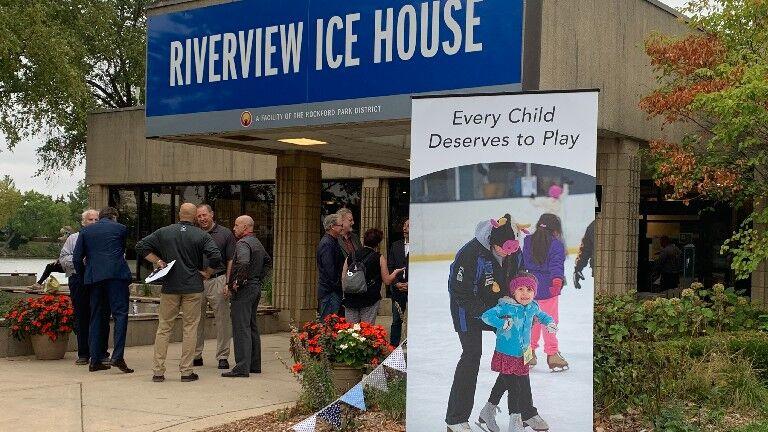 "I think this sends a strong message that downtown Rockford will continue to be the key to the development of the entire region and to ensuring that economic development continues throughout the region. There is nothing that makes a community more unique than a vibrant downtown, which is a place to work, live and play, "said Senator Stadelman. "This is what makes us unique and therefore the fact that we are able to continue the development of the downtown area, it will keep and attract businesses and people all over the region.
Along with the Provenzano donation, the park district is launching a new charitable fund called "the Provenzano Family Skating Fund" to provide a skating experience to those in need.
"But we need to do more with respect to financial equity or disparity. The foundation Jay mentioned of course needs funding. To that end, Heather and I would like to provide a pledge of $ 25,000 for the less start things off, "Provenzano said.
Anyone interested in donating to the fund can do so here or send "SKATING" by SMS to 50155.
Construction is scheduled to begin next fall, keeping the old building but giving it a facelift for the next generation of skating communities.